If you would like to Invest with EB-5 Program, fill out the form below and we will be in touch..
The EB-5 Program, also known as the Immigrant Investor Program, is a United States visa program that provides a path to lawful permanent residency (commonly known as a "green card") for foreign individuals who make a significant investment in a U.S. business. The program was established by the U.S. Congress in 1990 to encourage foreign investment and job creation in the United States.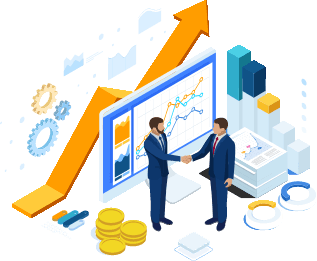 To qualify for the EB-5 program, an individual must meet certain requirements, including:
Investment Amount:
The individual must invest a minimum amount of capital in a new commercial enterprise. The required investment amount is generally $1.8 million, but it can be reduced to $900,000 if the investment is made in a targeted employment area (TEA), which is an area with high unemployment or a rural area.
Job Creation:
The investment must create or preserve at least 10 full-time jobs for qualifying U.S. workers within two years of the investor's admission to the United States as a conditional permanent resident.
Lawful Source of Funds:
The investor must demonstrate that the invested funds were obtained lawfully, such as through business earnings, salary, investments, sale of property, inheritance, or gift.
Business Requirements:
The investment must be made in a new commercial enterprise, which can be a for-profit entity such as a corporation, partnership, or limited liability company (LLC). The business must also be engaged in a lawful business activity.
Once an investor meets the program's requirements, they can apply for an EB-5 visa by filing a Form I-526 petition with U.S. Citizenship and Immigration Services (USCIS). If the petition is approved, the investor and their immediate family members can obtain conditional permanent residency in the United States.
After two years, the investor can file a Form I-829 petition to remove the conditions on their permanent residency. This requires providing evidence that the investment was sustained, jobs were created, and the investor has met all program requirements. If the petition is approved, the investor and their family members become lawful permanent residents of the United States.
It's important to note that the EB-5 Investor Program has specific requirements and procedures, and it's advisable to consult with an immigration attorney or expert to navigate the application process successfully. Additionally, the program's rules and regulations can change over time, so it's important to stay updated with the latest information from USCIS or the U.S. Department of State.
---