If you would like to apply for the Internship program, fill out the form below and we will be in touch.
Internship program of employmentexchange.com
EmploymentExchange.com is thrilled to introduce its highly coveted internship program designed to provide valuable professional experience to aspiring individuals. Our internship program is tailored to offer a dynamic and immersive learning environment, enabling participants to develop essential skills, gain practical knowledge, and enhance their employability prospects.
Program Overview:
The internship program at EmploymentExchange.com is a comprehensive initiative that offers interns the opportunity to work closely with our talented team of professionals in various departments. The program duration typically ranges from 3 to 6 months, providing interns with an in-depth understanding of their respective fields and hands-on experience in a real-world work setting.
Areas of Internship:
We offer internships in a wide range of areas to cater to diverse interests and career aspirations. These areas include, but are not limited to: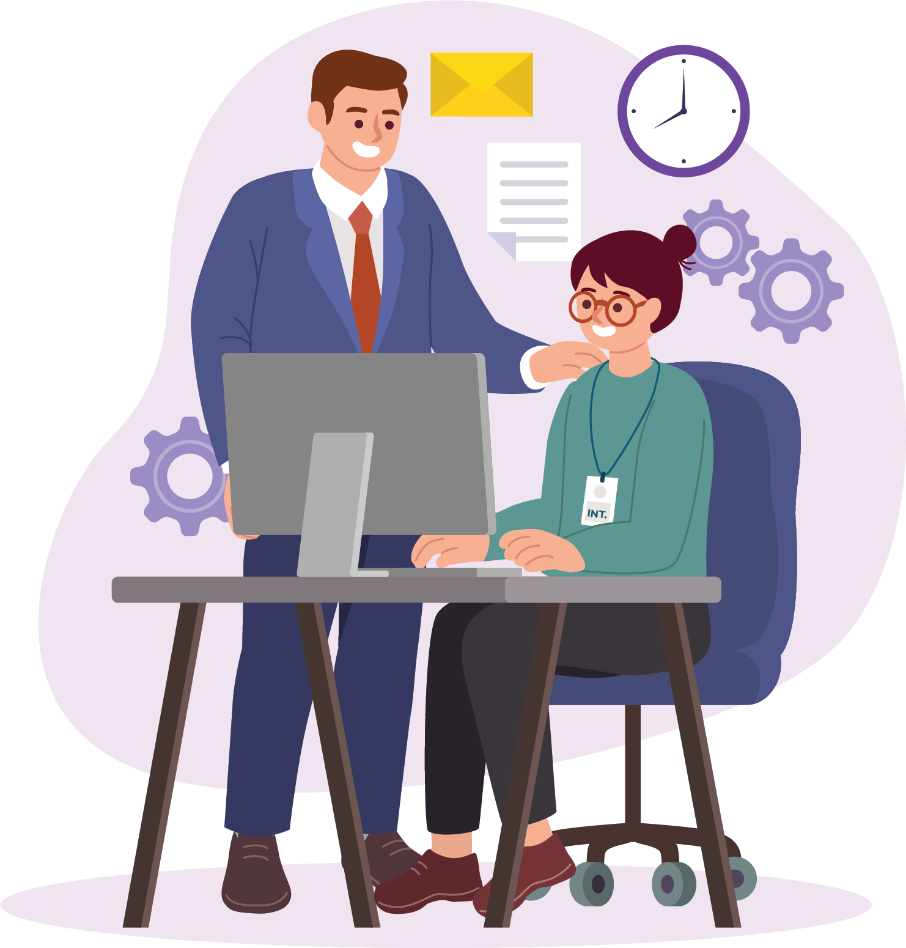 Marketing and Communications:
Interns in this department gain experience in marketing strategies, content creation, social media management, and brand development.
Technology and Development:
Interns work closely with our tech team, assisting in software development, testing, data analysis, and troubleshooting.
Human Resources:
Interns gain insights into recruitment processes, employee engagement initiatives, HR policies, and organizational development.
Business Development:
Interns collaborate with our business development team to explore market opportunities, conduct research, analyze data, and contribute to strategic planning.
Customer Support:
Interns in this department assist in providing excellent customer service, resolving queries, and addressing user concerns.
Benefits of the Internship Program:
Skill Development:
Interns gain practical skills and industry-specific knowledge, improving their professional capabilities and enhancing their resumes.
Mentorship:
Each intern is paired with a dedicated mentor who provides guidance, support, and feedback throughout the program, fostering personal and professional growth.
Networking Opportunities:
Interns have the chance to connect with professionals in their field, expanding their professional network and establishing valuable contacts.
Project Experience:
Interns are given meaningful projects and responsibilities, allowing them to contribute to the company's growth while gaining valuable project management skills.
Training and Workshops:
EmploymentExchange.com organizes regular training sessions and workshops to equip interns with relevant skills and knowledge required in today's job market.
Eligibility and Application Process:
The internship program at EmploymentExchange.com is open to undergraduate and graduate students, recent graduates, and individuals seeking to gain practical experience. Interested candidates can apply through our website by submitting their resumes, cover letters, and any additional requested documents.
The selection process involves reviewing applications, conducting interviews, and assessing the candidate's qualifications, skills, and motivation.
Join us for an enriching internship experience that will set the stage for your professional journey. EmploymentExchange.com is committed to nurturing talent, fostering growth, and providing a platform for individuals to realize their full potential. Apply now and embark on a rewarding internship journey with us!