Digital Services
Elevate Your Digital Presence: Discover EmloymentExchange.com's Comprehensive Digital Services!
Are you prepared to take your digital presence to new heights? Look no further than EmploymentExchange.com.'s transformative Digital Services. We're not just providing services; we're crafting experiences that resonate with your audience and drive success in the digital age.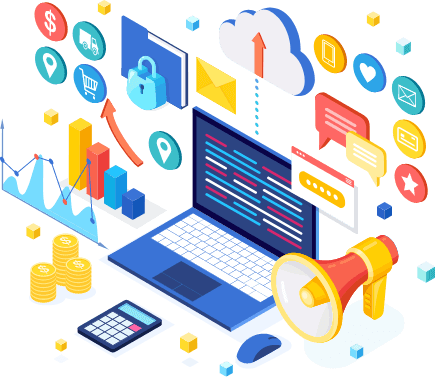 Why Dive into EmploymentExchange.com's Digital Services?
Digital Excellence at Every Turn
Experience digital solutions that go beyond expectations. Our team is committed to delivering excellence in every aspect of your digital journey, from strategy and design to implementation and optimization.
Innovative Solutions for the Modern Era
Stay ahead of the curve with our forward-thinking approach. We specialize in crafting innovative solutions that leverage the latest technologies and trends to keep your business at the forefront of the digital landscape.
Global Vision, Local Expertise
With a global perspective and deep roots in local markets, EmploymentExchange.com offers a unique blend of global vision and local expertise. Wherever your business operates, our digital services are tailored to meet your specific needs.
Our Comprehensive Digital Services Portfolio
Web Development and Design
Gain a competitive edge with our strategic workforce planning services. Anticipate talent needs, identify skill gaps, and build a workforce that propels your business forward.
Digital Marketing Strategy
Unlock the power of digital marketing with our strategic solutions. From SEO and social media management to content marketing and PPC, we create campaigns that drive engagement and conversions.
E-commerce Solutions
Revolutionize your online retail experience. Our e-commerce solutions are designed to enhance user experience, streamline transactions, and maximize your online sales potential.
Mobile App Development
Connect with your audience on the go. Our mobile app development services cater to both iOS and Android platforms, ensuring a seamless and responsive mobile experience.
Cloud Computing Solutions
Embrace the scalability and flexibility of the cloud. Our cloud computing solutions optimize your operations, enhance collaboration, and provide a secure and reliable digital infrastructure.
Data Analytics and Business Intelligence
Turn data into insights. Our data analytics and business intelligence services help you make informed decisions, uncover trends, and gain a competitive advantage in your industry.
Ready to Transform Your Digital Journey?
The future of your digital success story starts here. Express your interest in EmploymentExchange.com's Digital Services and let's embark on a journey of digital transformation together.
Schedule a consultation with one of our IT Experts.