Managed Services
Unleash the true potential of your IT infrastructure with EmploymentExchange.com cutting-edge Managed Services. As your trusted technology partner, we offer a comprehensive suite of services designed to optimize, secure, and propel your business forward.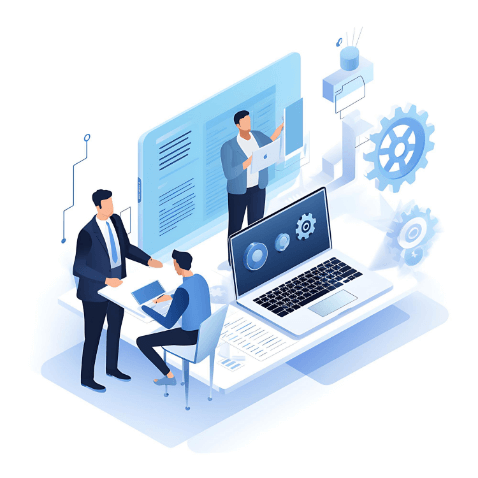 Why Choose EmploymentExcahnge.com Managed Services?

Proactive IT Management
Our team of experts takes a proactive approach to IT management, identifying and resolving potential issues before they impact your business operations. Enjoy peace of mind knowing that your systems are in capable hands.

Robust Security Measures
Security is our top priority. Benefit from state-of-the-art security protocols and continuous monitoring to safeguard your data, ensuring compliance with industry standards and regulations.

Strategic IT Planning
We go beyond day-to-day support, providing strategic IT planning to align your technology infrastructure with your business goals. Stay ahead of the curve with a roadmap for future-proofing your IT investments.
Global Support, Local Expertise
With a global presence and a deep understanding of local markets, our Managed Services offer a unique blend of global support and local expertise. Wherever your business operates, we're there to support you.
Scalability and Flexibility
Our Managed Services are designed to grow with your business. Whether you're expanding operations or adopting new technologies, our flexible solutions adapt to your evolving needs.
Comprehensive Managed Services Portfolio
Network Management
Ensure a robust and efficient network infrastructure to support your business applications and communications.
Data Backup and Recovery
Safeguard your critical data with our comprehensive backup and recovery solutions, minimizing downtime and data loss.
24/7 Helpdesk Support
Access round-the-clock support from our skilled technicians, ensuring rapid response and issue resolution.
Cybersecurity Services
Protect your business from evolving cyber threats with our advanced cybersecurity services, including threat detection, prevention, and incident response.
Cloud Management
Optimize your cloud environment for performance, cost-effectiveness, and scalability with our cloud management services.
Infrastructure Monitoring
Continuous monitoring of your IT infrastructure to identify and address potential issues in real-time.
Ready to Elevate Your IT Experience?
Embrace a future where your IT infrastructure not only meets your current needs but anticipates and exceeds your future requirements. Express your interest in Transnational Software Services Inc.'s Managed Services today, and let's chart a course for unparalleled efficiency and growth.
Schedule a consultation with one of our IT Experts.